Managing Dynamic Attributes
You can manage dynamic attributes in the Administration > Dynamic attributes screen. The screen has a list of categories on the left and attributes belonging to the selected category on the right.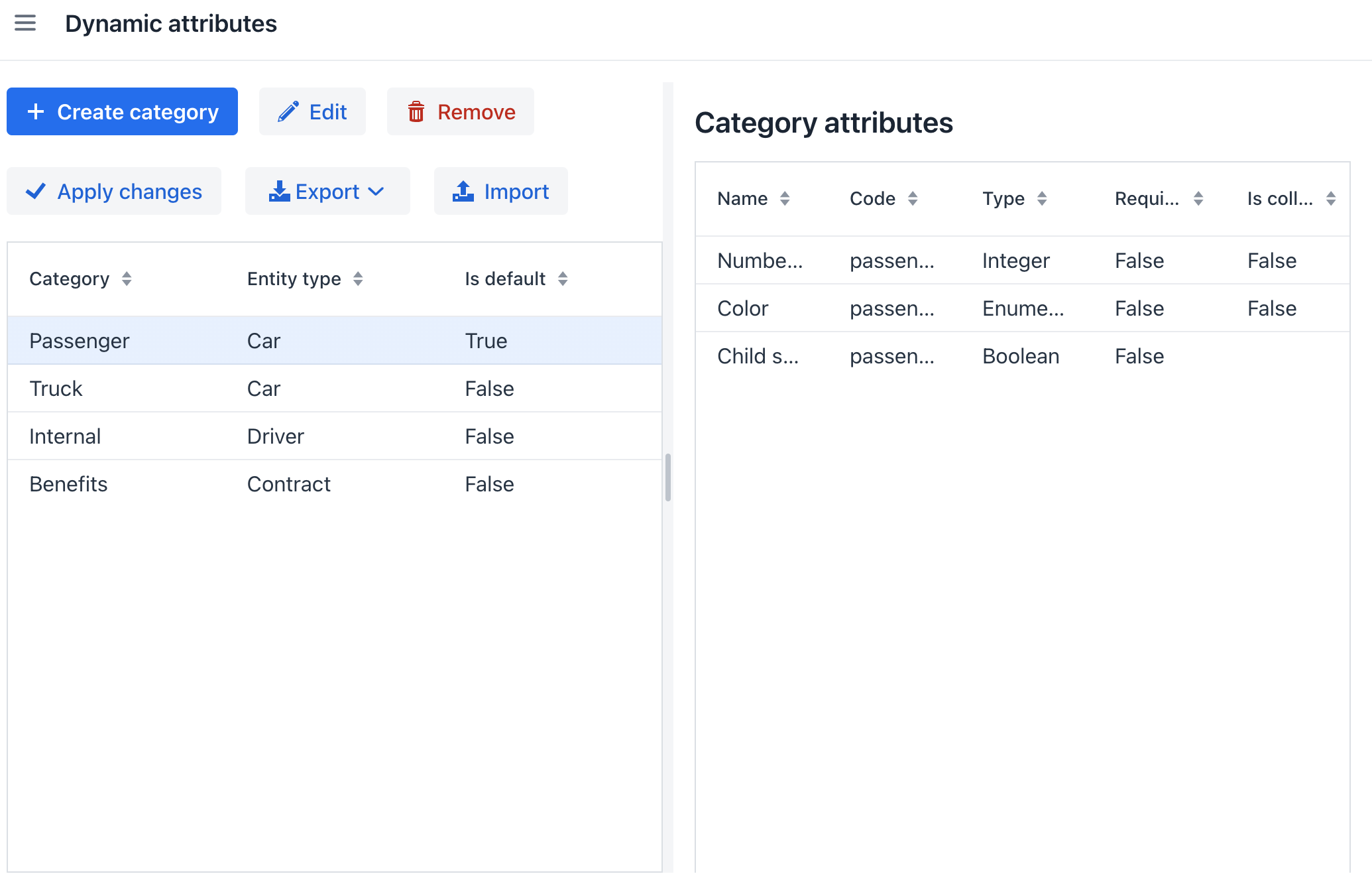 After making changes in the dynamic attributes configuration, click Apply changes button.
Dynamic attributes screen displays actions for exporting the selected categories as ZIP or JSON and importing them to the system.
Creating Category
Before adding a dynamic attribute for an entity create a category for it. Set a name and select an entity the category is related to.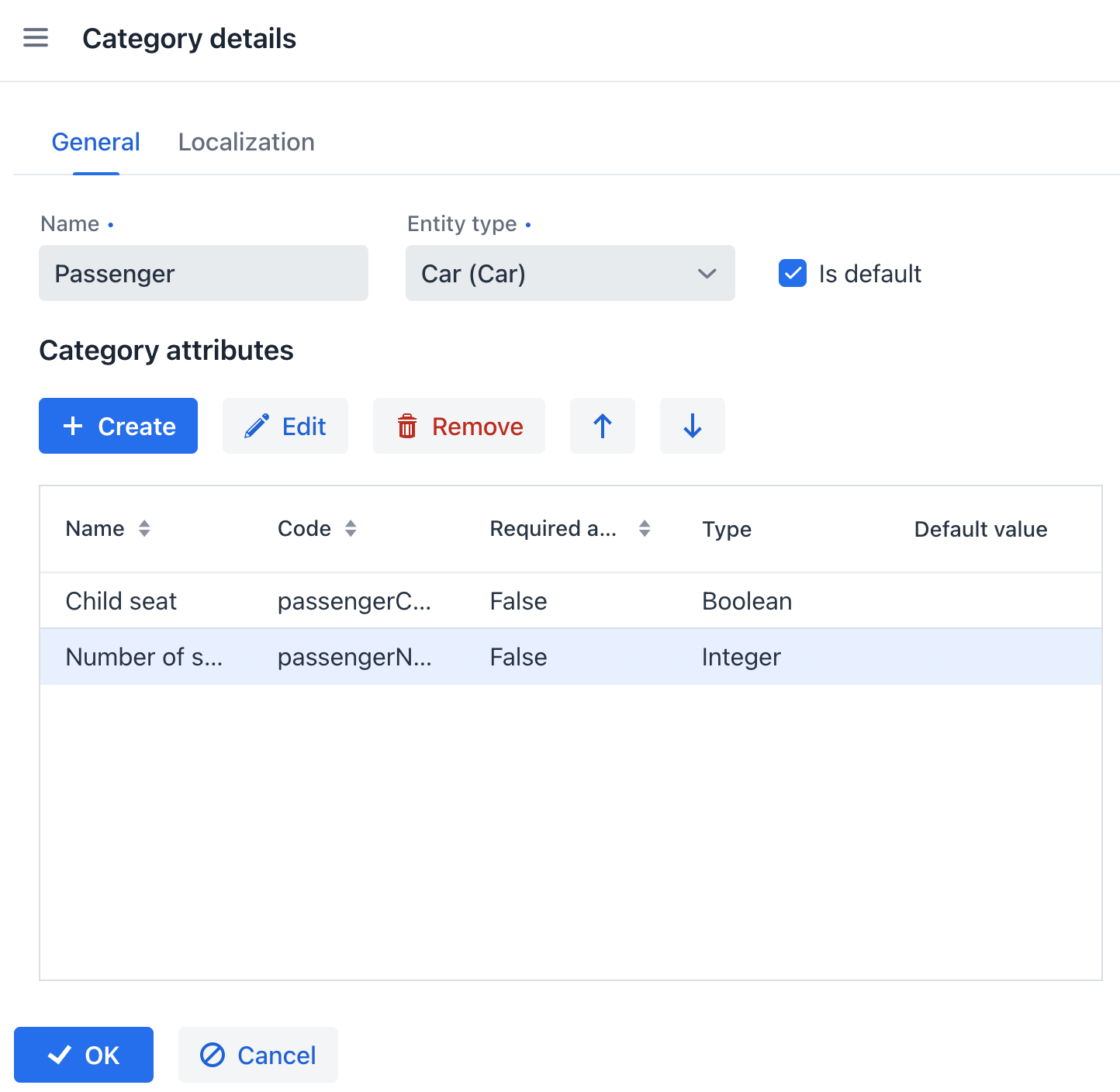 Is default checkbox indicates that this category will be automatically selected for a new instance if the entity implements the Categorized interface.
If the entity does not implement Categorized, the checkbox value is not used, and you can create either a single category for the entity or multiple categories - all their attributes will be displayed according to the visibility settings.
The Localization tab is shown on the category editor screen if the application supports more than one language. It enables setting the localized values of the category name for each available locale.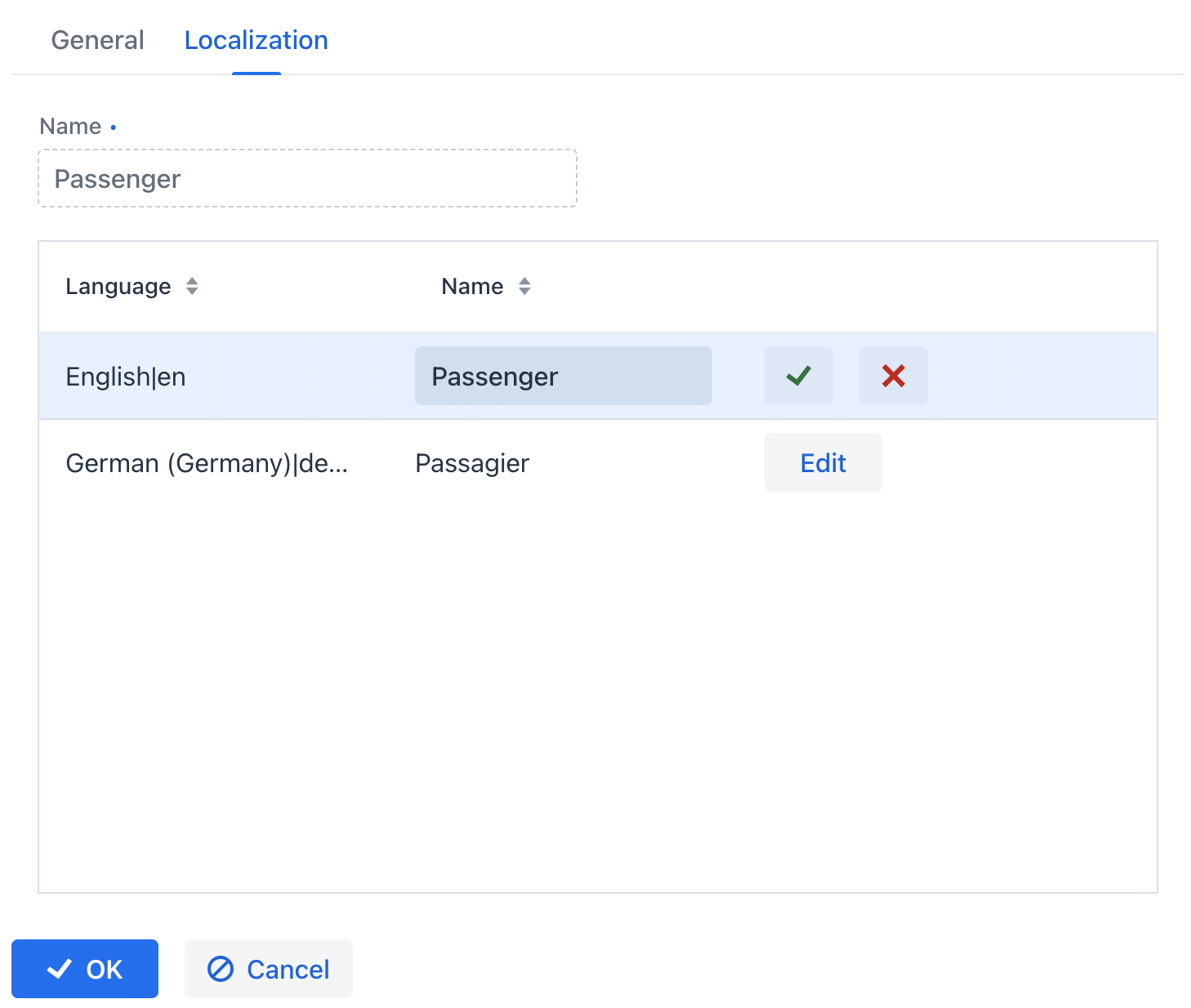 On the Attributes location tab, you can set the location of each dynamic attribute inside the DynamicAttributesPanel.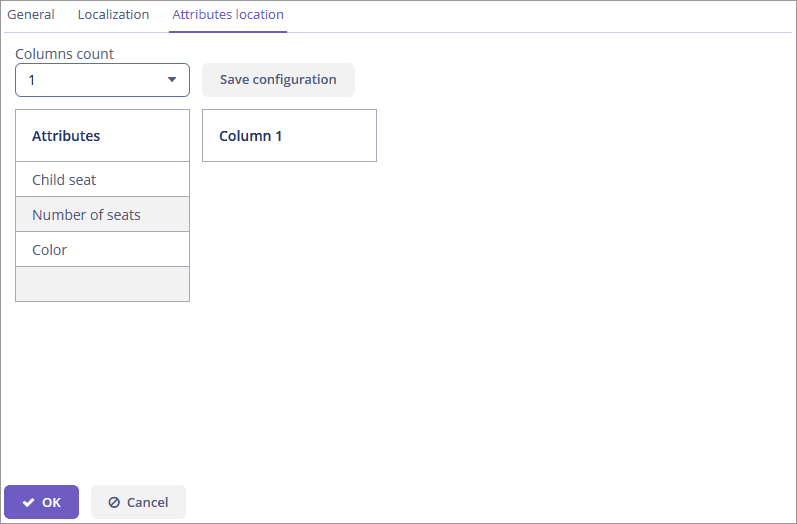 Specify the number of columns in the Columns count drop-down list. To change the position of an attribute, drag it from the attribute list to the needed column and the needed line. You can add empty cells or change the order of the attributes. After making the changes, click the Save configuration button.
Thank you for your feedback