BrowserFrame
BrowserFrame allows you to embed content like web pages, PDF files, and images into UI screens using the HTML <iframe> element.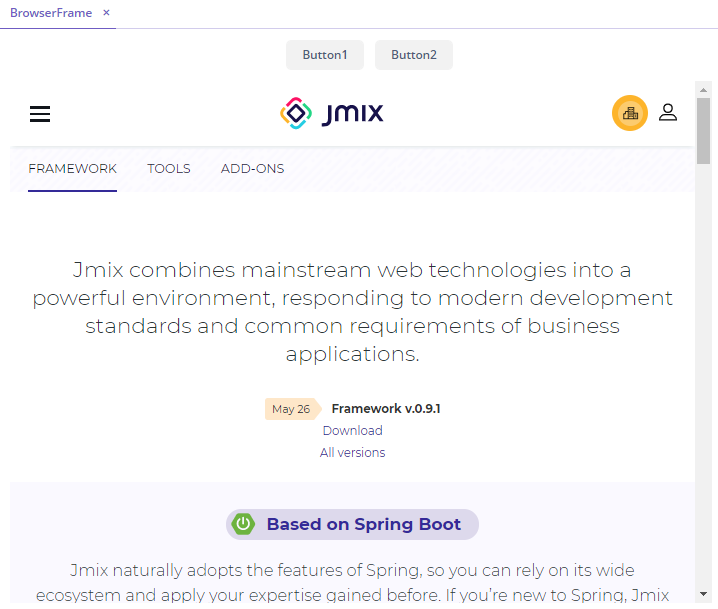 Component's XML-name: browserFrame.
Basics
To display some content, you need to define resource element with one of the following nested elements:
classpath

file

relativePath

theme

url
<browserFrame width="780px" height="580px">
    <resource>
        <url url="https://www.jmix.io/framework/"/>
    </resource>
</browserFrame>
Events and Handlers
To generate a handler stub in Jmix Studio, select the component in the screen descriptor XML or in the Component Hierarchy panel and use the Handlers tab of the Component Inspector panel.

Alternatively, you can use the Generate Handler button in the top panel of the screen controller.
ContextHelpIconClickEvent
All XML Attributes
| | |
| --- | --- |
| | You can view and edit attributes applicable to the component using the Component Inspector panel of the Studio's Screen Designer. |