PieChart
The PieChart allows you to create pie/donut charts.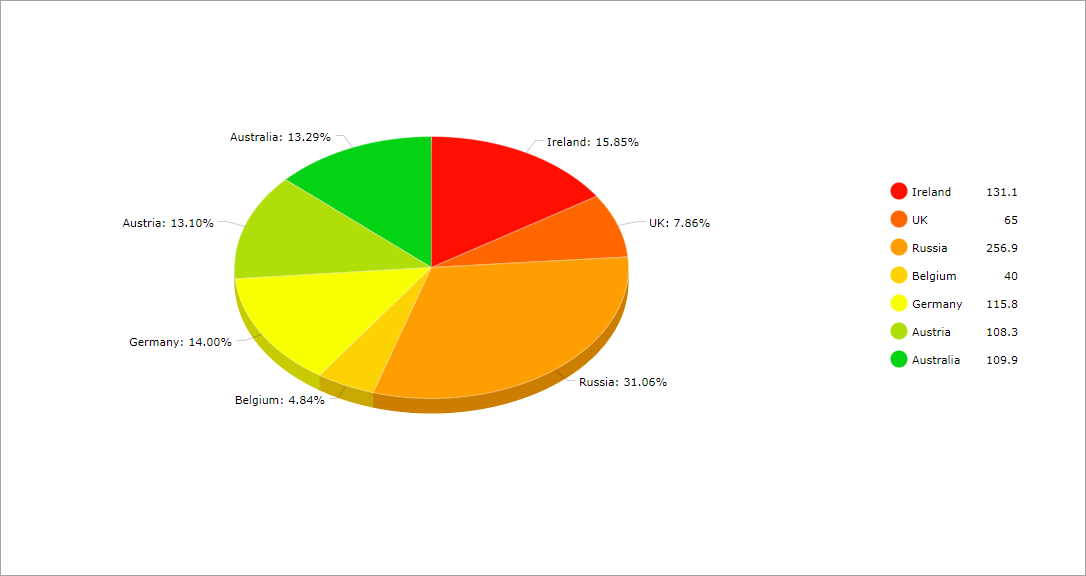 PieChart
Component's XML name: chart:pieChart.
Data Binding
You can assign a CollectionContainer to the chart and then define the titleField and valueField attributes for the pieChart element:

<chart:pieChart id="pie3dChart"
                angle="30"
                dataContainer="countryLitresDc"
                depth3D="15"
                height="100%"
                outlineAlpha="0.4"
                titleField="country"
                valueField="litres"
                width="100%">
    <chart:legend autoMargins="false"
                  marginRight="80"
                  markerType="CIRCLE"
                  position="RIGHT"/>
    <chart:export/>
</chart:pieChart>

Also, you can use simplified data binding.
Events and Handlers
To generate a handler stub in Jmix Studio, select the component in the screen descriptor XML or in the Jmix UI hierarchy panel and use the Handlers tab of the Jmix UI inspector panel.

Alternatively, you can use the Generate Handler button in the top panel of the screen controller.